Musashi Miyamoto, Samurai Quote/Phrase On Life In Japanese Script For Tattoo – Precept 3
Musashi Miyamoto, the greatest sword master of all time. This quote is one of the 21 precepts in his life philosophy, 'Dokkōdō' (The Way of Walking Alone) which is a short work written a week before he died in 1645. The phrase is available in Japanese letters for your tattoo design by an instant download and you have 3 impressive writing styles to choose from (see the samples in my examples) . The design is verified by a native Japanese speaker and 100% accurate. Your tattoo artist does not need to know any Japanese.
よろつに依怙の心なし
Do not, under any circumstances, depend on a partial feeling
Author : Musashi Miyamoto
Here are the 21 precepts.
For a complete set, click here.
➡️Musashi's Dokkodo (The Way of Walking Alone): Half Crazy, Half Genius – Finding Modern Meaning in the Sword Saint's Last Words
Please note : The Japanese characters used for these precepts on our shop are following the ancient way of writing such as not using voiced consonant mark(e.g 「つ」(tsu) instead of 「づ」(zu). This is because people back in those times didn't write these voiced consonant. So you might come across these precepts written in slightly different way on other sites. Other examples are usjing 「ふ」instead of 「う」(思(ふ) instead of 思う). Lists go on… You might come across these precepts in other writing styles on the internet, but that does not mean our products are spelt wrong.
Who is Musashi Miyamoto?
Musashi Miyamoto is one of the most famous samurais in Japan.
He is well known for his unique double-bladed swordsmanship(二刀流) and undefeated record in his 61 duels.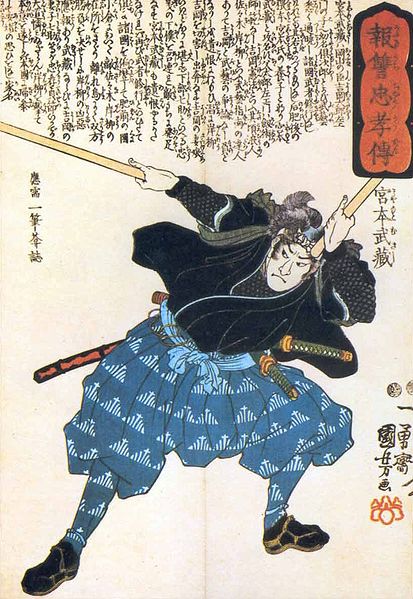 He is considered to be Kensei(剣聖), the sword saint.
Instant Download
You can download the file right after the purchase and no need to wait for me to send it to you. Then you just simply forward it to your favourite tattoo artist. The design is 100% accurate and he/she does not need to know any Japanese.
The file contains both calligraphy style and line art (Stencil).Stencil is what your tattoo artist must have to ink the tattoo, as it serves as the outline to trace the artwork onto your skin.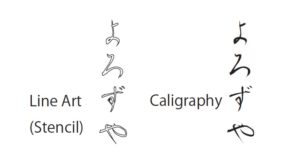 NOTE : the design DOSE NOT NEED TO BE MIRRORED, meaning it should appear on your skin/object just as it appears on the paper.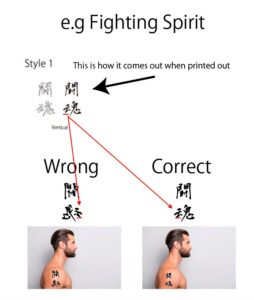 Depending on your purpose,  pick either jpeg or pdf
If you are looking to use the design just as it appears and not wanting to resize it, then the "jpeg" should be fine.
But if you are looking to
use it on a large object and need to resize
change the layout / position
(e.g, vertical▶️horizontal / angled,  etc)
then the "pdf" should be your choice as it will be less work for your tattoo artist, meaning costs less.
(You need to check with your tattoo artist though)
Click the link below for more information.
▶️ pdf or jpg ? Which one is right for me?
How to order
Just simply tick your preferred style and hit the 'purchase' button. You have 3 writing styles to choose from for this design. Each style gives different impressions. In a nutshell,
Style 1: Elegant, Delicate
Style 2: Chic, Sophisticated
Style 3: Earnest, Sincere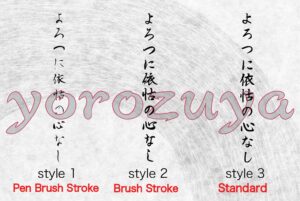 If you are not sure, please read through the page below or simply contact me.