Are you looking for tattoo friendly onsen in Hakone? If so, why not consider staying at Tsutaya, an Onsen Guest House that boasts its TATTOO-FRIENDLY Onsen?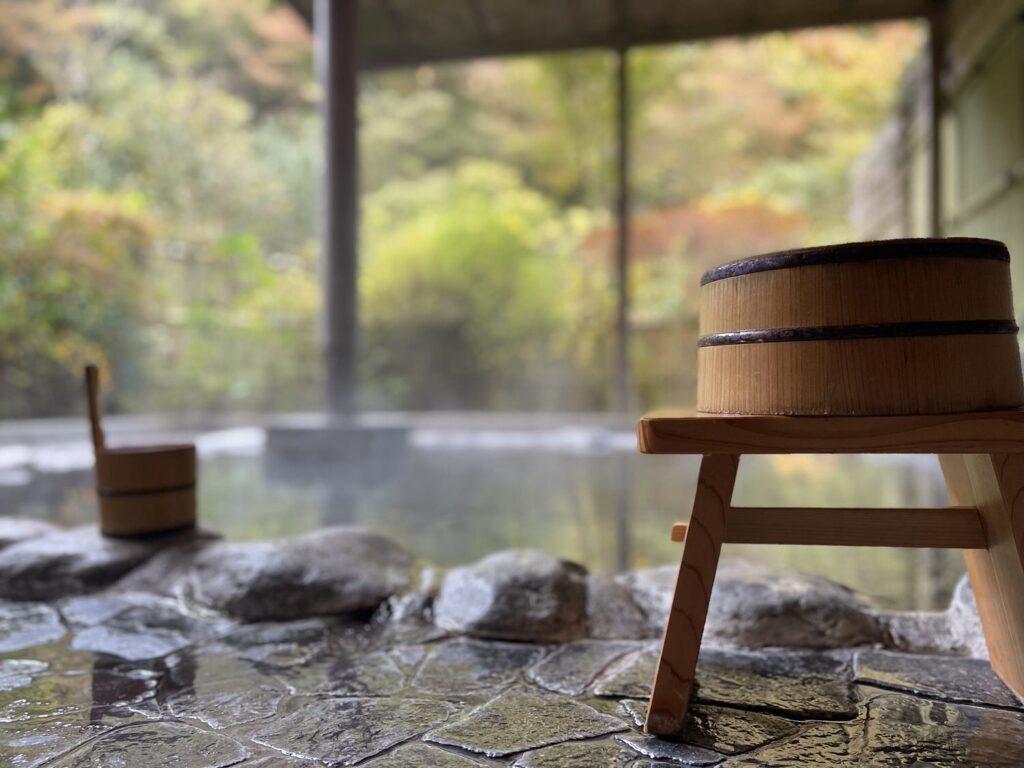 It's a hostel but offers private rooms as well. Excellent choice for Onsen retreat. I stayed here for 2 nights and absolutely loved it, will come back again for sure.
I visited Hakone during the autumn 2021, the beginning of November(11/5-11/7) for Onsen retreat expecting the beautiful autumn leaves. This was right after the travel restriction (due to the COVID-19) had been lifted and this may have been the reason why I was able to enjoy the tranquility of this place. The place was not crowded at all despite all the goodies that this hostel has got to offer.
It is only about 10 minutes walk from the train station.
One of the few tattoo-friendly onsen in Hakone
Before I came stay here, I had dropped by Atami for the Onsen that Ieyasu Tokugawa, one of the three great warloads of Japan, loved so much that he'd order his subordinate to but the spring into barrels and shipped to Edo(what is Tokyo now).
Immersed myself in the hot spring that Ieyasu Tokugawa, the first ruler of the Edo Period, loved.

The directly sourced spring is not heated nor diluted. 100% authentic Japanese onsen you can visit, only 50 minutes away from Tokyo. Unfortunately this onsen is not tattoo friendly pic.twitter.com/tBzkgmOYd1

— Oinari Senpai(お稲荷先輩) (@OinariSenpai) November 5, 2021
Unfortunately, this Onsen is not tattoo friendly.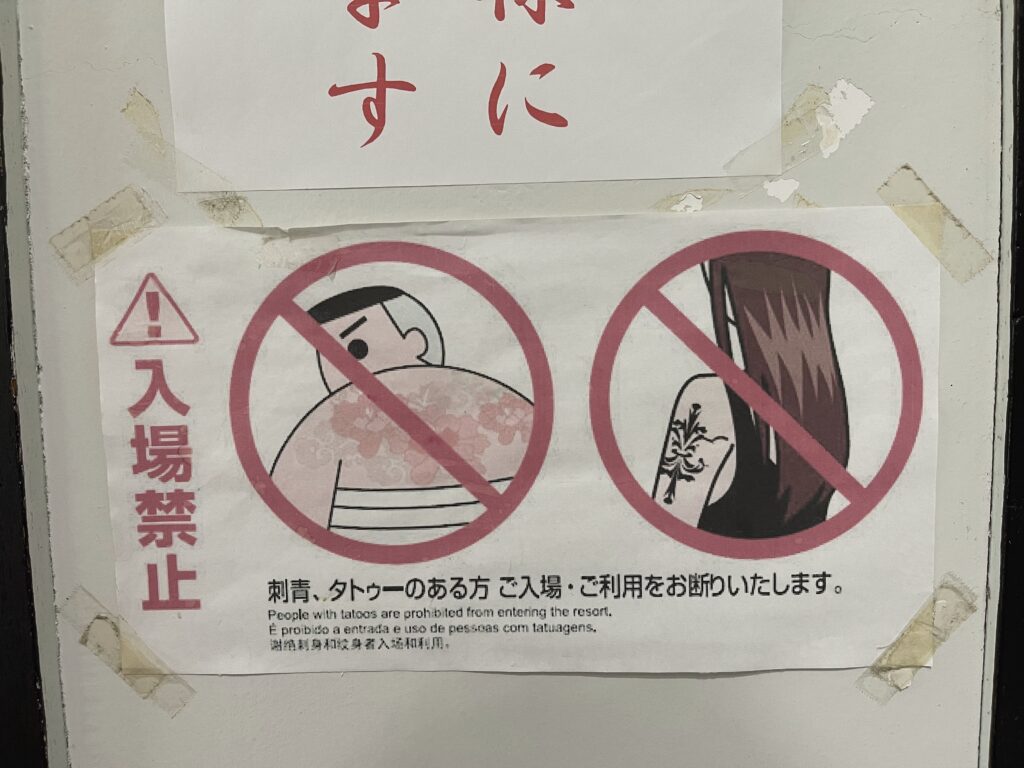 Most Onsen facilities are still reluctant to accept people with tattoos. So I will explore the country to discover tattoo friendly Onsen and share them with you. And this hostel is the first one for you. It clearly states that the onsen here is tattoo friendly. (Depending on the size, you might need stickers to cover it)


Their open air onsen area does not have shower nor faucets, this means you fist have to go to the one inside the facility (Indoor Onsen) to wash your body first.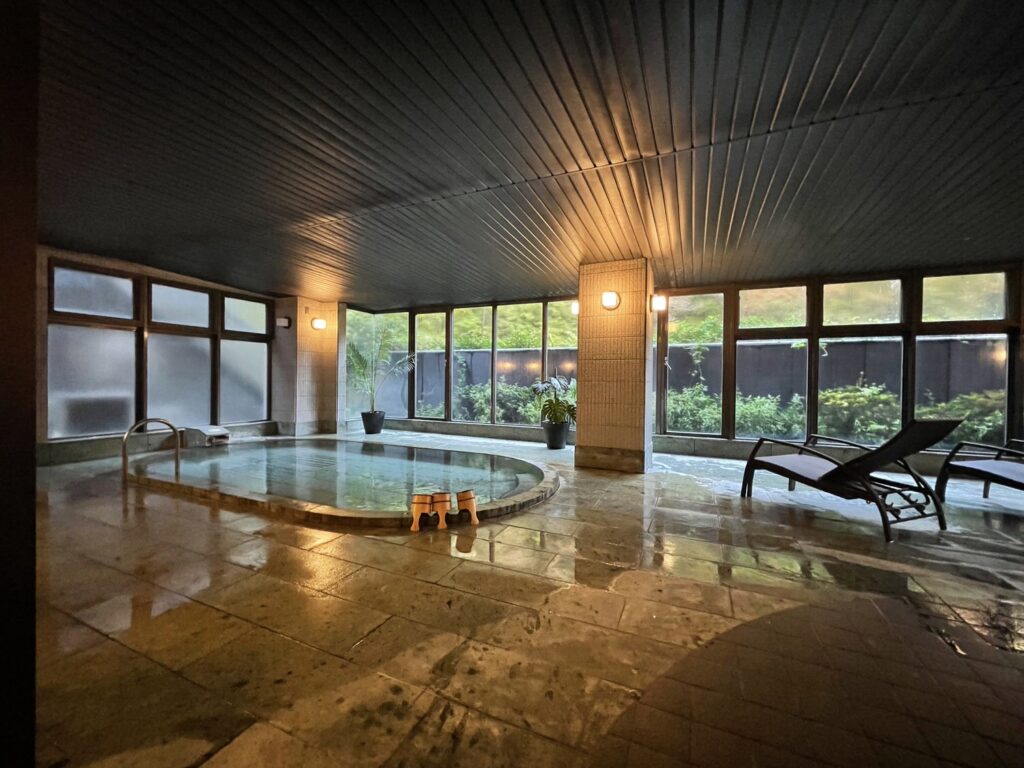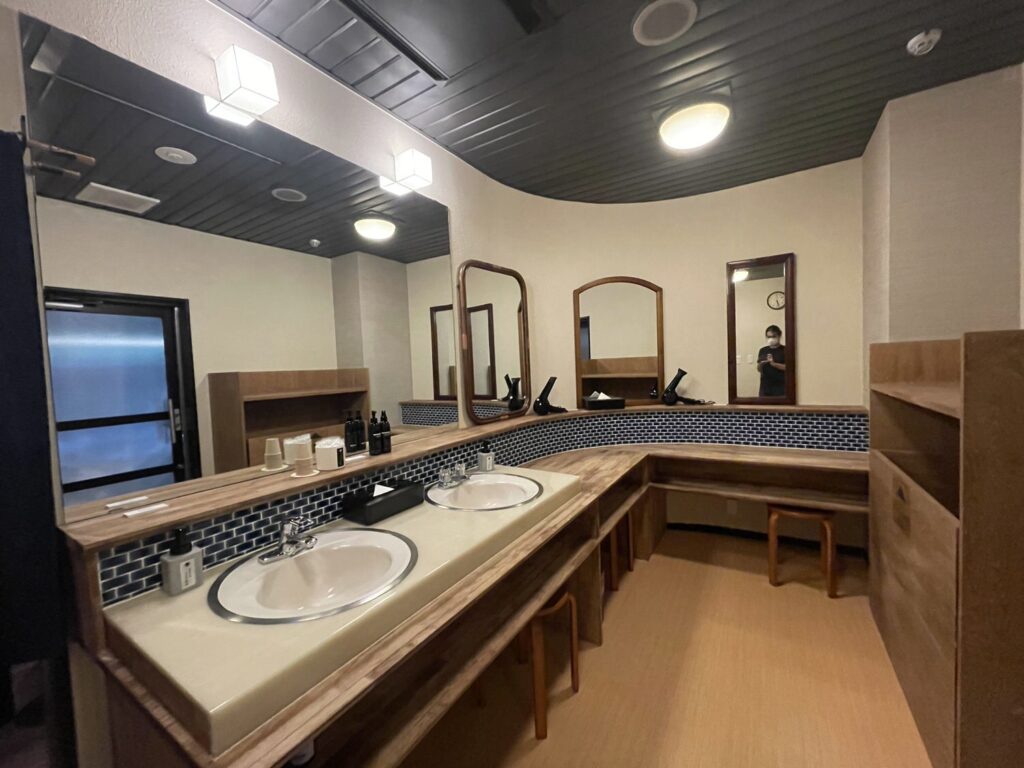 This might sound a little bit troublesome but if you want to enjoy the open air Onsen, you first have to wash yourself in the indoor Onsen, dry your body, put your outfit back on, then go through the corridor to the open air Onsen since these two Onsen are separately located.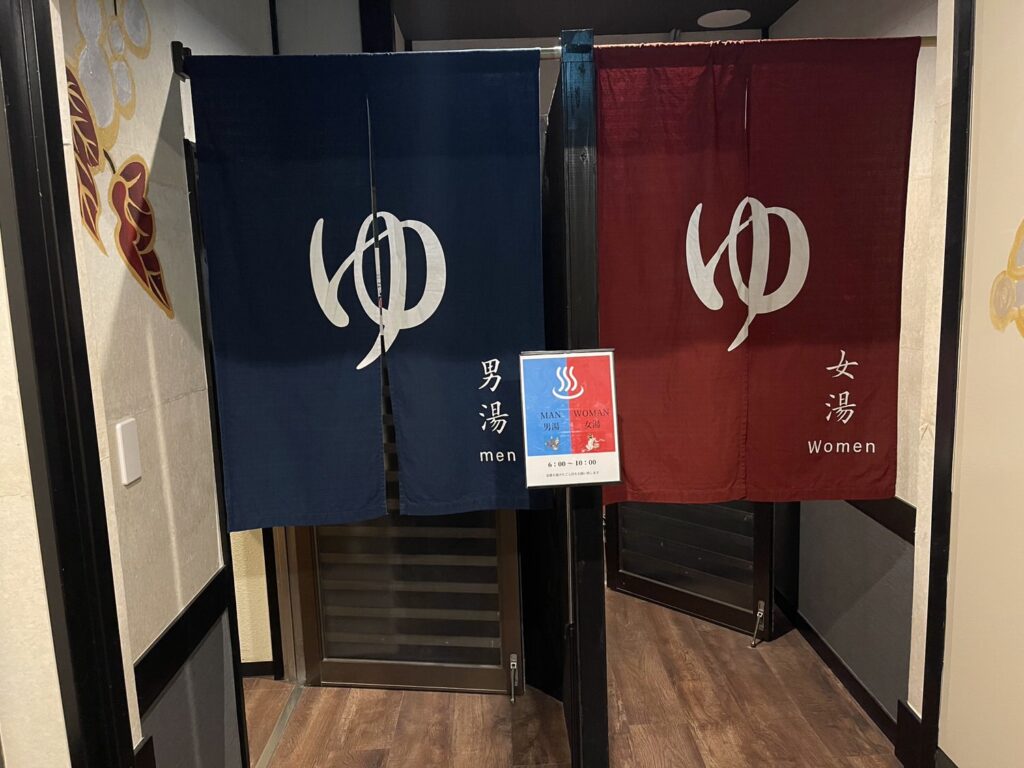 On the other side is the entrance to the out door Onsen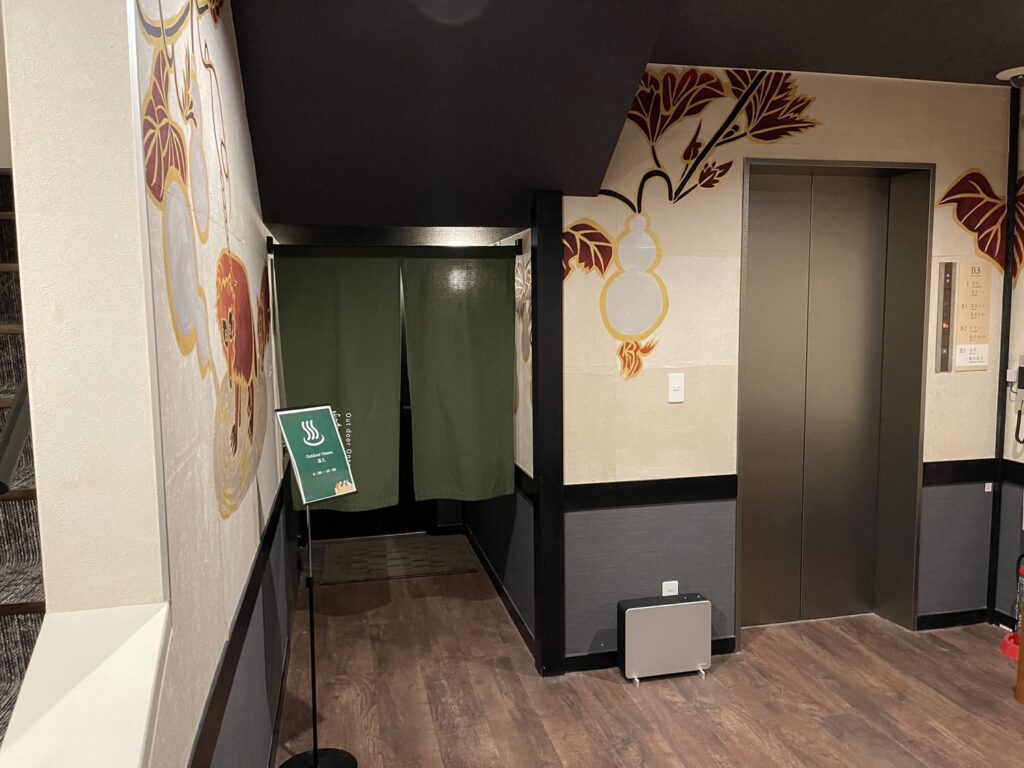 Dormitory room in a Tattoo Friendly Onsen Guest house.
I was travelling alone so dormitory was just enough for me. I did not see lockers in the room so just left my bags in my cubicle like this.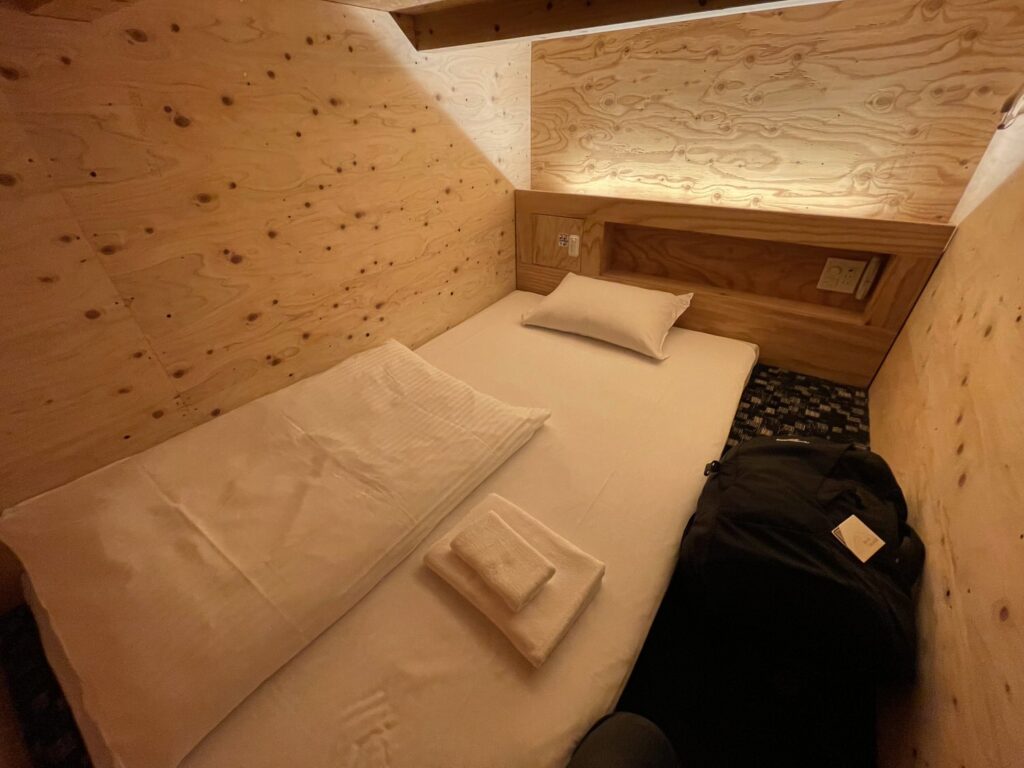 It has a small locker and power plug. Towels are provided.
To me, this is enough and like 'What else could you ask for?'
Great Kitchen and communal area.
I'm so impressed with their kitchen and communal area.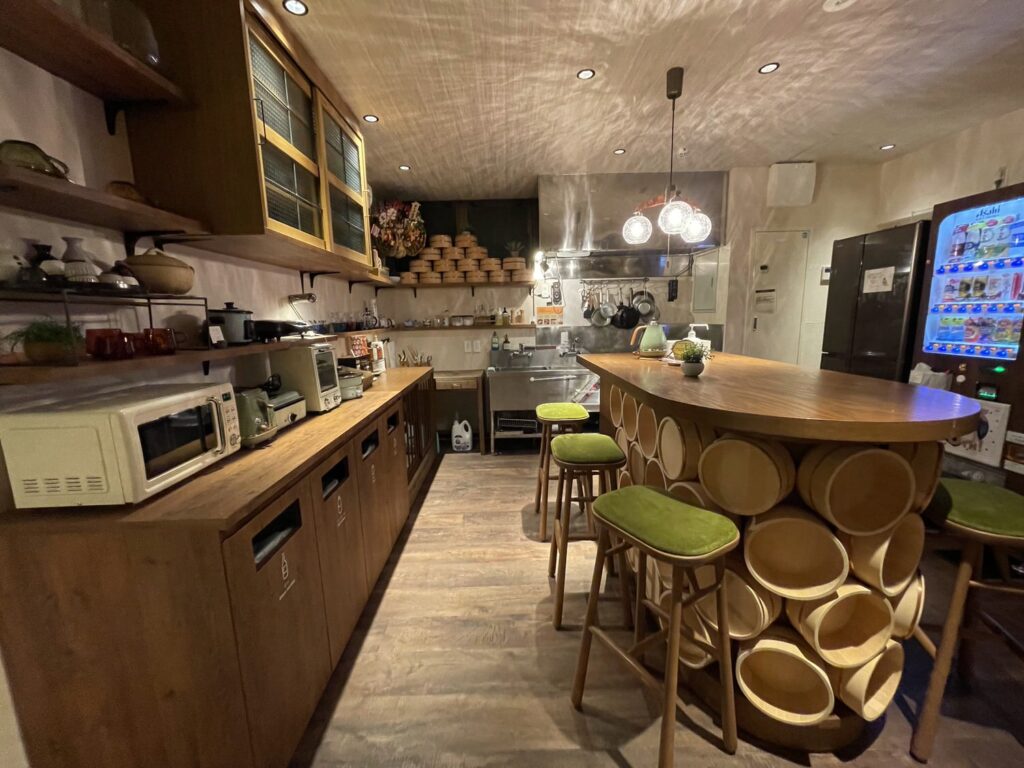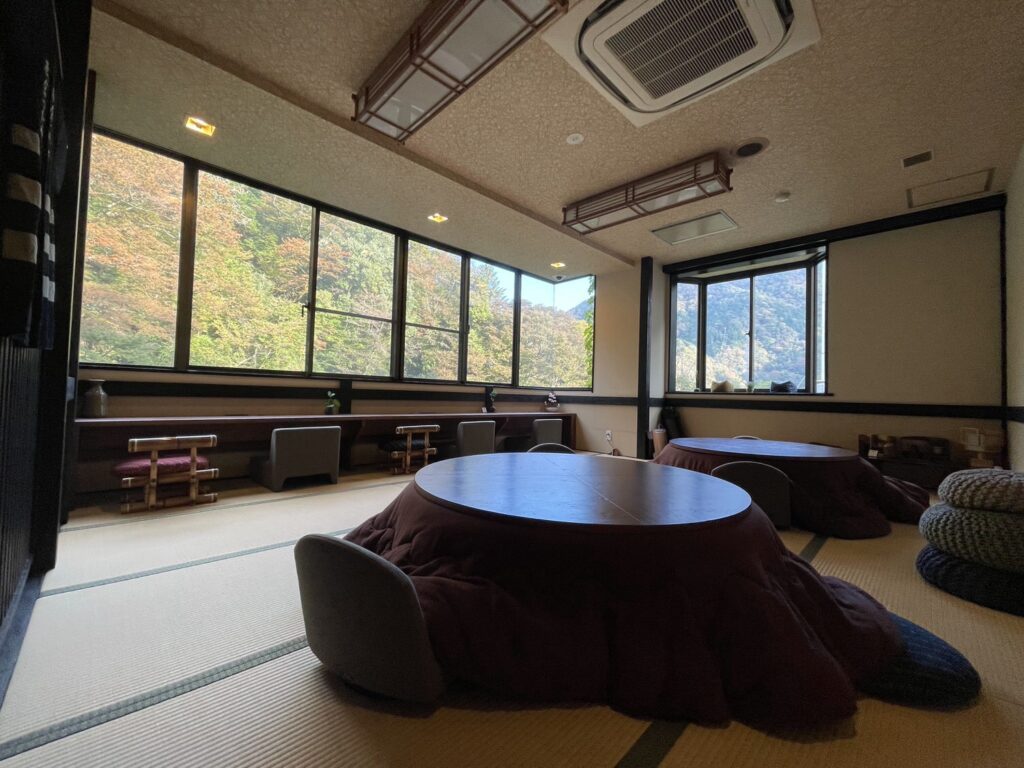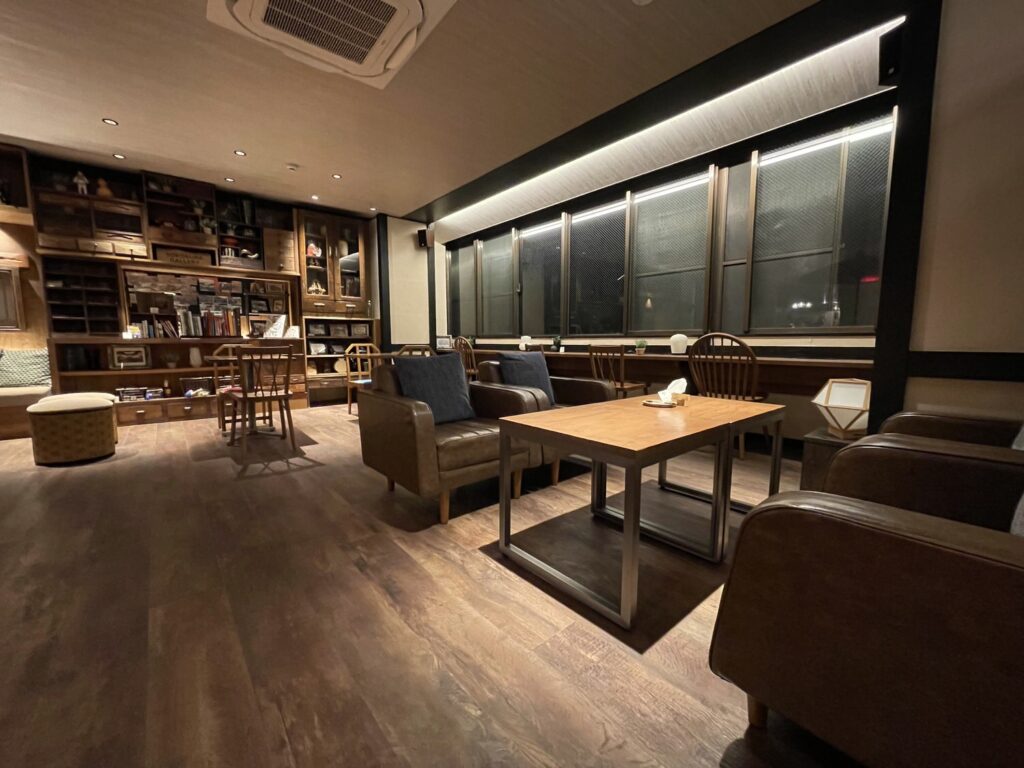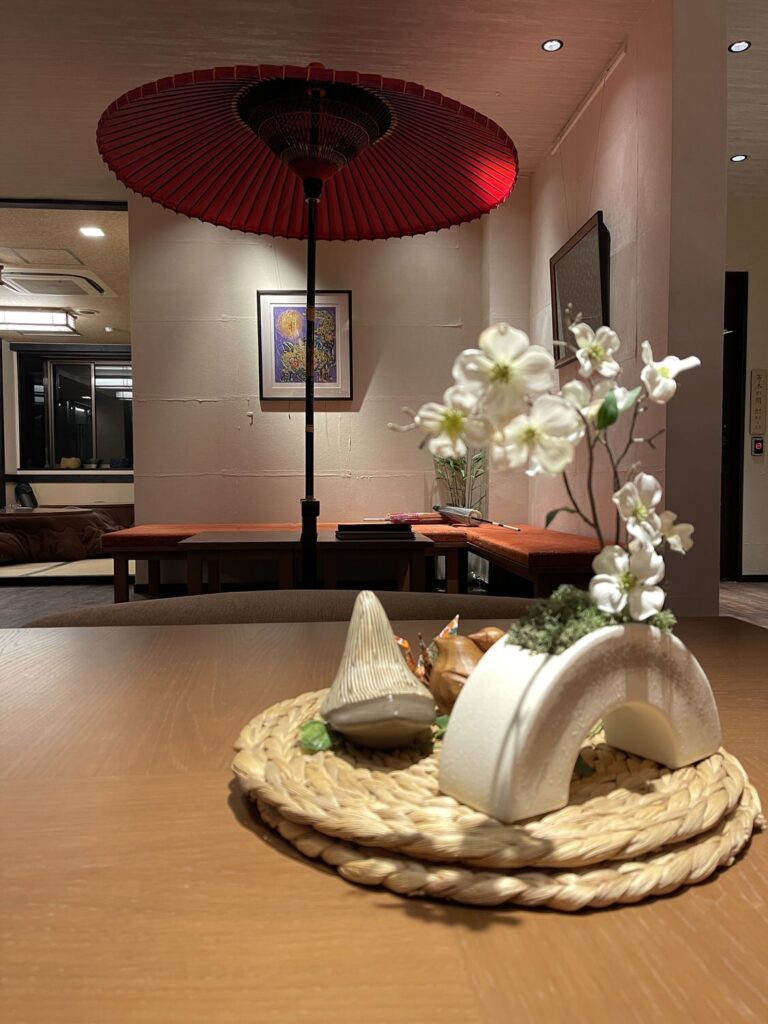 It has three gas stoves! (not electric ones!)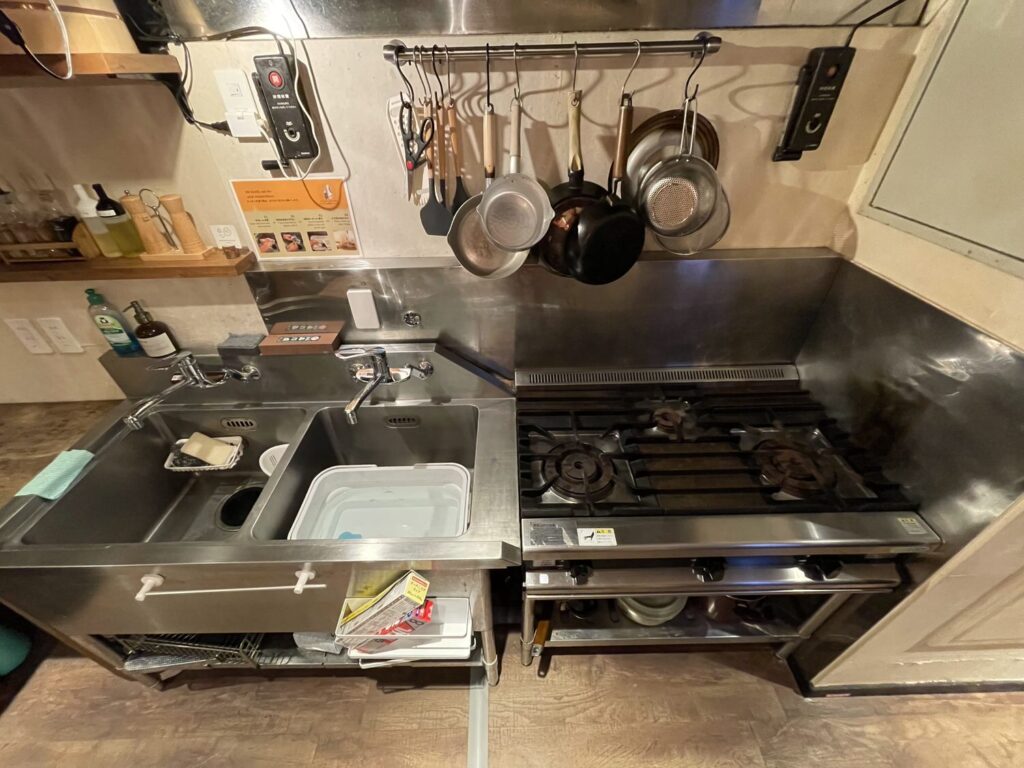 I thoroughly enjoyed cooking with this stove. I'd ordered some meat online beforehand, had them delivered here.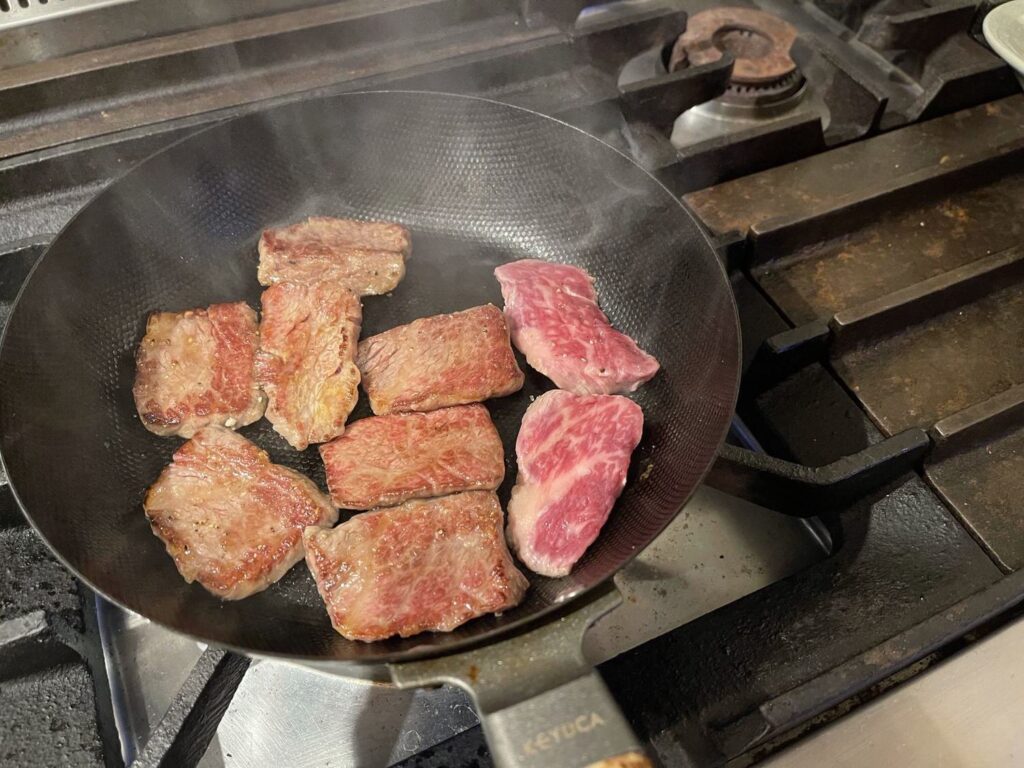 Onsen is open from 6 in the morning so I woke up at 6 head straight to the Onsen, get refreshed, and then had a fresh coffee or two.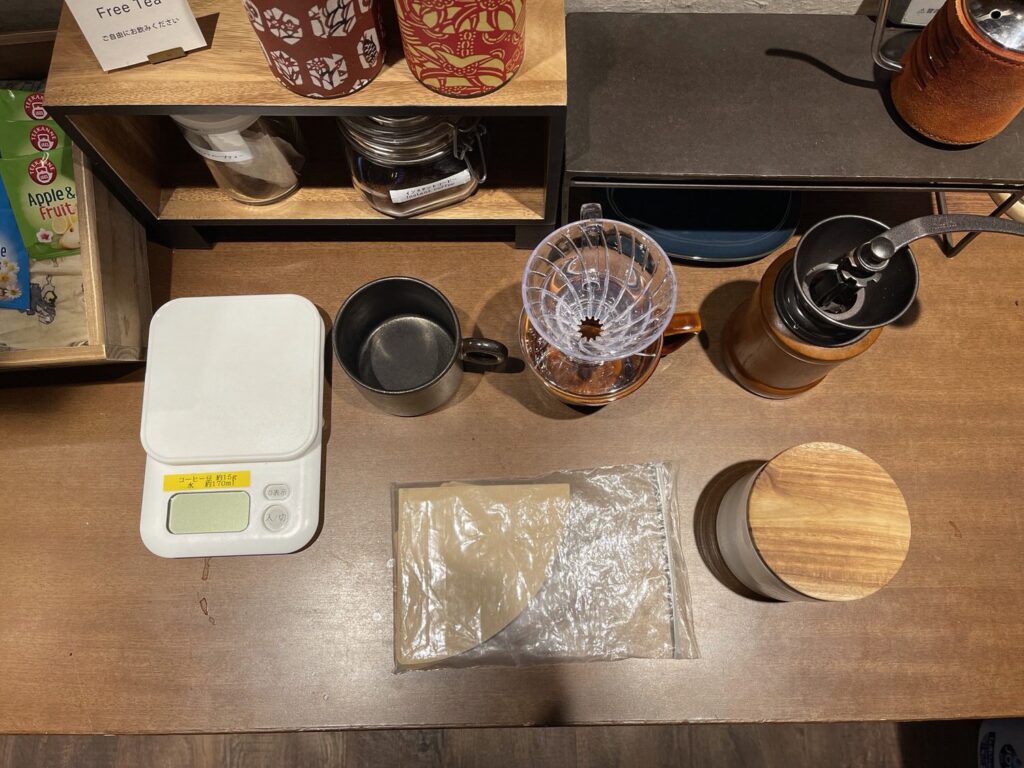 What great way to start a day!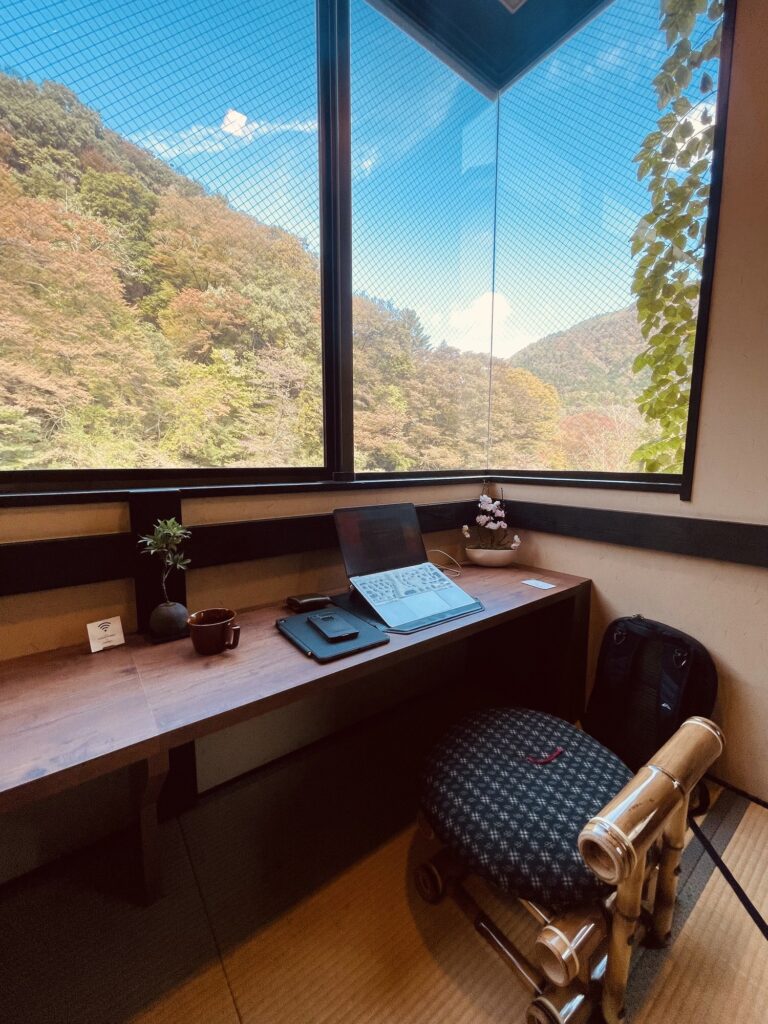 Interested? Check for availability on Booking.com