Still Water Runs Deep (能ある鷹は爪を隠す) – Japanese Proverb/Saying Tattoo Ideas
A Japanese proverb/saying 'Still water runs deep'(能ある鷹は爪を隠す)for your kanji tattoo design is available for an instant download and you have 5 different kanji calligraphy styles to choose from. Your favourite tattoo artist DOES NOT need to know any Japanese.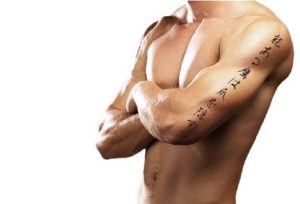 Explanations and Interpretations
This Japanese proverb can be broken down into these blocks
能ある : Capable
鷹は : Hawks
爪を : it's talons,
隠す : hide
So, it means, 'The Smart/Capable Hawks hide its talons' and it is used to express 'One should hide his best abilities until time comes to show them' or 'If you are truely strong, you don't have to show it off'. It is the opposite of 'His bark is bigger than his bite' (弱い犬ほどよく吠える: the weaker the dog is, the more it barks)
Instant Download
You can download the file right after the purchase and no need to wait for me to send it to you. Then you just simply forward it to your favourite tattoo artist. The design is 100% accurate and he/she does not need to know any Japanese.
The file contains both calligraphy style and line art (Stencil).Stencil is what your tattoo artist must have to ink the tattoo, as it serves as the outline to trace the artwork onto your skin.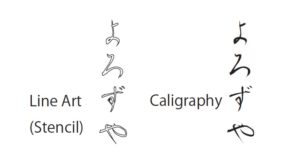 NOTE : the design DOSE NOT NEED TO BE MIRRORED, meaning it should appear on your skin/object just as it appears on the paper.
Depending on your purpose,  pick either jpeg or pdf
If you are looking to use the design just as it appears and not wanting to resize it, then the "jpeg" should be fine.
But if you are looking to
use it on a large object and need to resize
change the layout / position
(e.g, vertical▶️horizontal / angled,  etc)
then the "pdf" should be your choice as it will be less work for your tattoo artist, meaning costs less.
(You need to check with your tattoo artist though)
Click the link below for more information.
▶️ pdf or jpg ? Which one is right for me?
5 different styles
You have 5 writing styles to choose from for this design.
each style gives different impressions and I have summarised in the gallery above.
How to order
Just simply tick your preferred style and add it to the cart.
If you are not sure, please read through the page below or simply contact me.