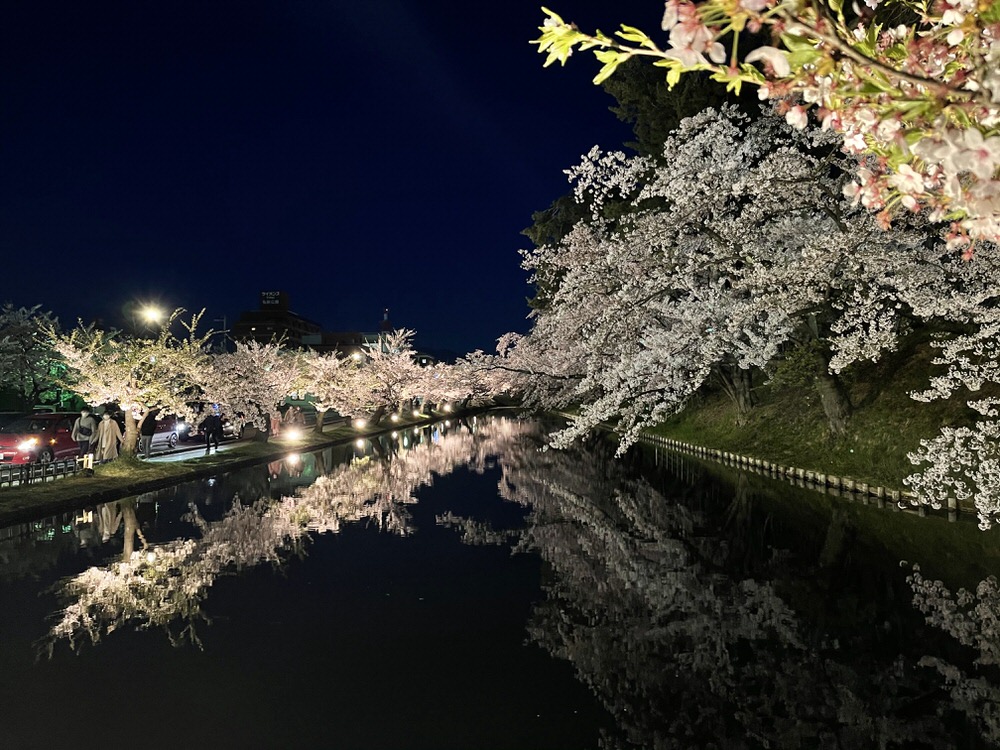 Visiting Hirosaki for Cherry Blossom Was an Unforgettable Experience. Castle Parks, Mt Iwaki and Many more
in
Travelling in Japan
on
May 3, 2021
I've always wanted to visit Hirosaki during its cherry blossom season because many people say that the city, especially the castle park, holds one of the best cherry blossom spots in Japan. Now that I finally saw it for my self, I've become one of those advocates too. I'm so glad that I visited Hirosaki. This small city is definitely one of those bucket list destinations that you should visit once in a lifetime, especially if you have come to Japan and planning on visiting multiple times.
The cherry blossom season for Hirosaki is usually somewhere between mid April and beginning of May. This highly depends on the weather temperature. Once it's in full bloom, it lasts for about 3 to 7 days. The life of Cherry blossom is likened to that of Samurai and we have a saying for this.
花は桜木、人は武士 (Hana wa sakuragi, Hito wa bushi)

the [best] blossom is the cherry blossom; the [best] man is the warrior
While they are in full bloom/alive, they are glorious and highly regarded. Yet they are both prone to sudden end, and when their lives come to an end, they still do so very beautifully with no hesitations. Cherry blossoms bloom for only a few days and fall, but when they fall, they are still magnificent and beautiful. There's a term for cherry blossoms falling beautifully, Sakura Blizzard (桜吹雪). Samurai life is likened to this characteristics of Sakura. While it is glorious and highly regarded when they are alive, it is prone to a sudden end during military service or willing to commit Seppuku for Honour, one of the 7 virtues of Bushido (the way of Samurai). A true samurai spares no life.
Calligraphy style printing for your hanging scroll or Kanji tattoo is available.
→ Sakura & Samurai Kanji Tattoo- Japanese Proverb In Brush Stroke Symbol
Cherry Blossom Festival at the Hirosaki Castle Park
The good thing about the cheery blossom festival in Hirosaki is that it has a variety of cherry blossom types (around 52 types!) in the park, which means that even if one type has passed its full bloom state, there's still some other types yet to be in its full bloom.
My tweet above was on the 24th of April 2021 talking about the sakura starting to fall. Here's the tweet from Hirosaki Park 5 days after my tweet.
Photo taken today (April 29). Sekiyama and Yaezakura (double-flowered cherry trees), which are characterized by their deep pink color, are also in bloom. Although the Someiyoshino cherry trees have turned leafy throughout the park, many different kinds of cherry trees, including double-flowered ones, are in full bloom.
What Sets Sakura in Hirosaki Apart
What I noticed during my trip was that the petals here are so THICK and looked so vigorous.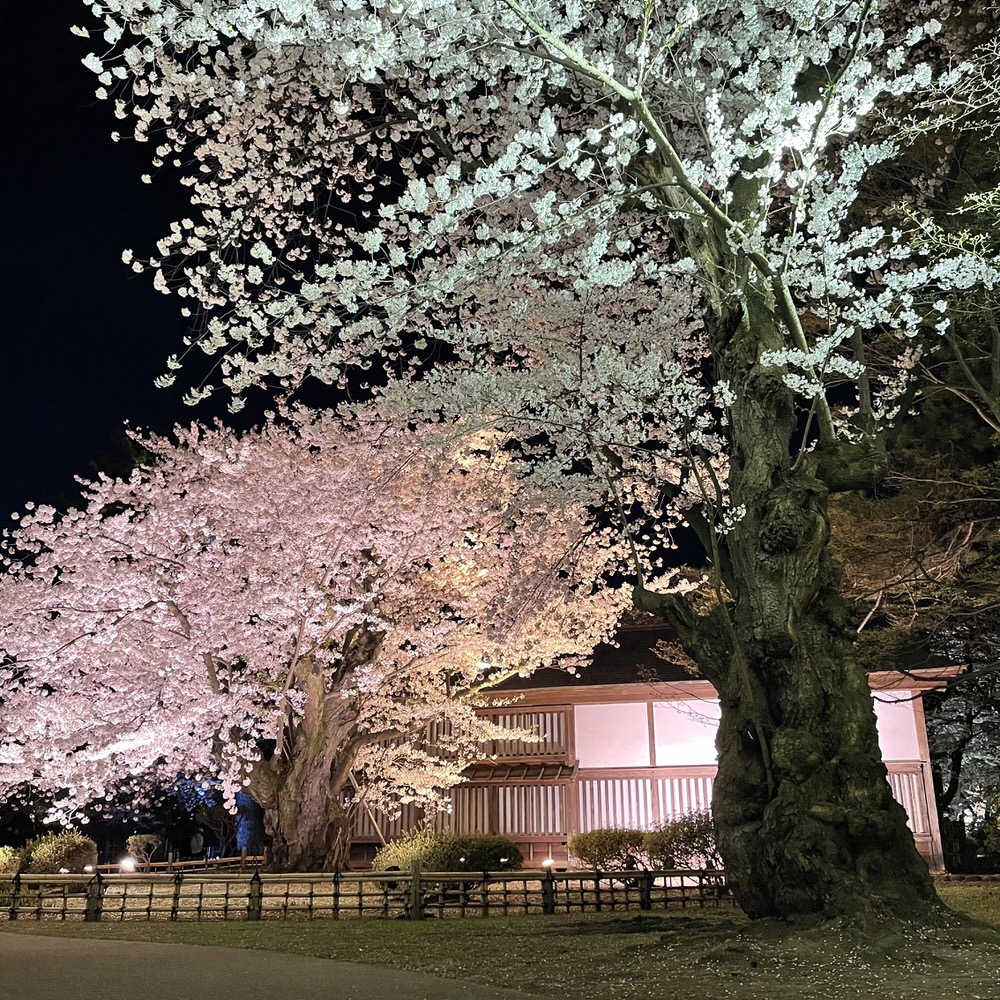 You can hardly see the branches. The reason for this thickness is in pruning technique. Aomori prefecture, where Hirosaki is located, is famous for the nations top class apple. Yes, the pruning technique used for producing quality apple is also applied to the cherry blossom trees. While typical cherry blossom has 3 to 4 floral buds, those in Hirosaki castle park has 5 to 7.
To me, this thickness is like HP(Game:hit point), the thicker the petals, the longer they can hold against wind. More petals it has, the longer Sakura Fubuki (cherry blossom blizzard) can happen. And when they actually end its full bloom, they still create beautiful Sakura Carpet on the moat. What is Sakura carpet? see the picture below.
Other Cherry Blossom Spots in Hirosaki
What Hirosaki has got to offer apart from Cherry Blossom
I stayed 2 nights in Hirosaki and thought that 3 or 4 night would've been better if you are interested in Japanese Sweets and authentic Japanese artefacts for yourself or souvenir. Hirosaki is also famous for its traditional lacquerware painting technique that were once used for decorating Samurai Sword, as well as kitchenwares. This technique is called tsugaru nuri 津軽塗. (Tsugaru being the regions name and nuri means painting)
Today, this painting technique is used to decorate many other things.
Fountain pens
Japanese Knife & Chop Sticks (Mine)
I was once an apprentice to this painting technique. I did this painting work on my knife and I bought the chopsticks when I was visiting Hirosaki.
Iphone case.
Japanse Flutes
Interior objects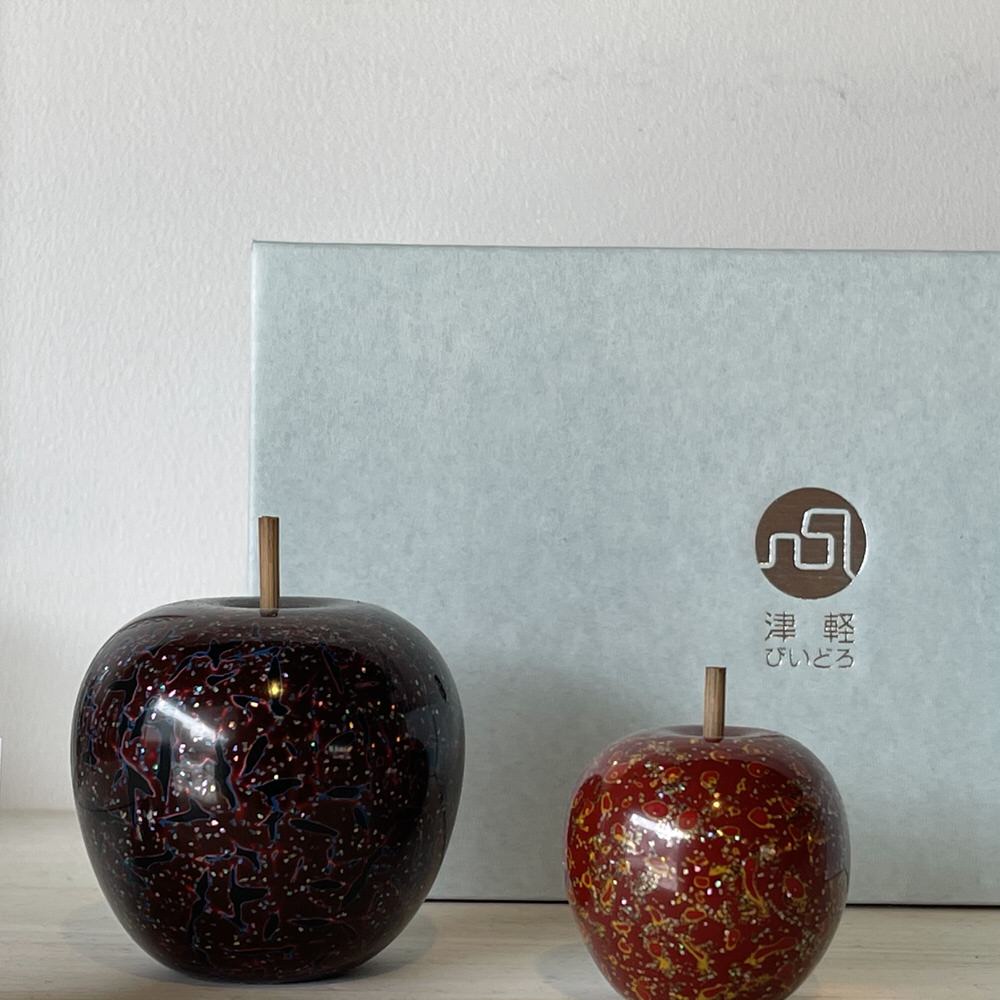 The restaurant where I had dinner was using plates and bowls with this painting. I really enjoyed not only the food but also the feeling that I came to an exotic place (Yes, even for me Japanese). In this todays modern world, as the globalisation is taking place, we are sort of losing uniqueness. Kimono has become a special outfit. No samurai walking around but people in a business suit.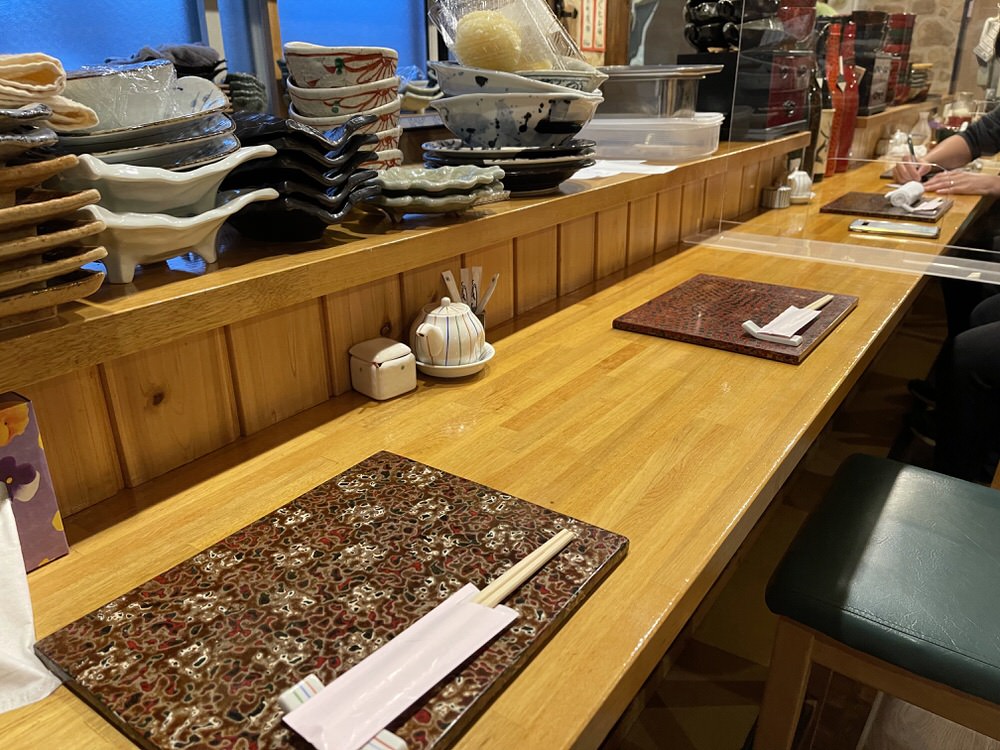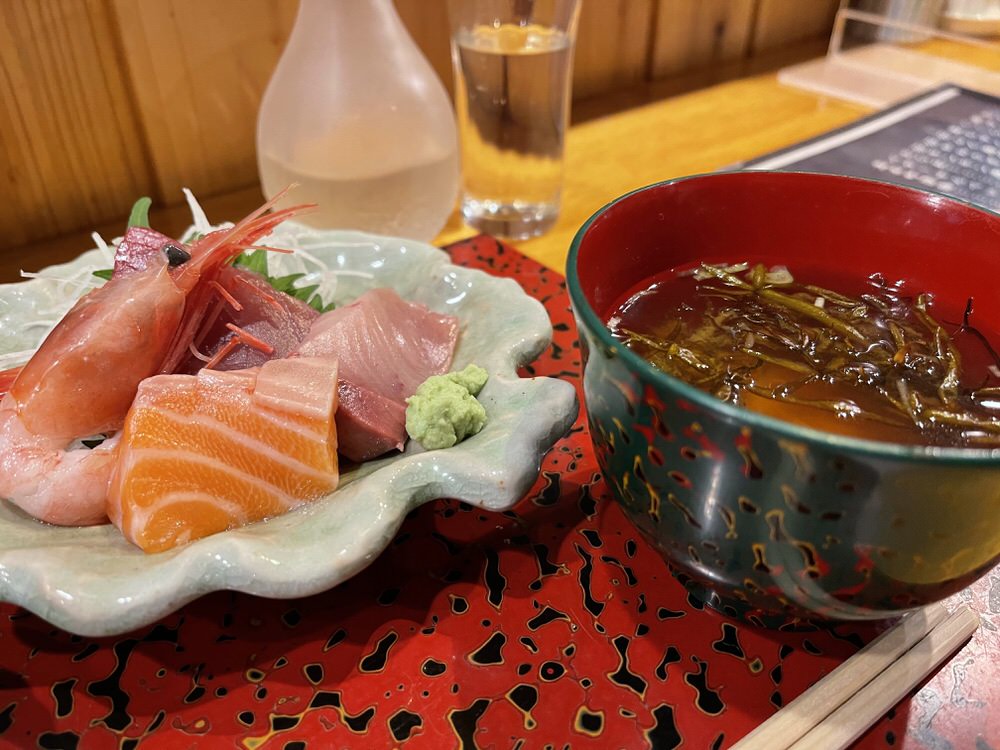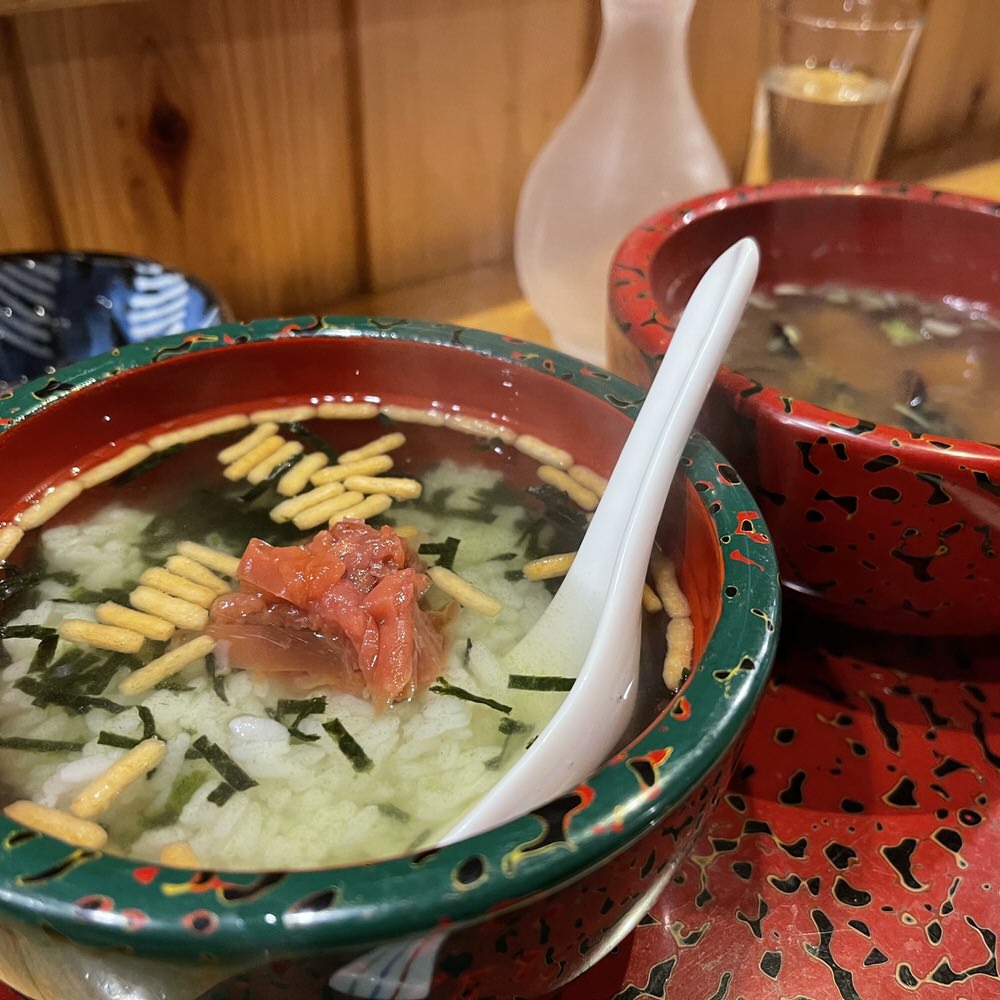 I myself a big fan of Japanese traditional lacqueware and enjoyed visiting Tsugaru Nuri Stores and Ateliers.
Japanese Sweets in Hirosaki
While your main purpose of visit might be Sakura or Neputa Festival in Summer, Hirosaki offers top quality apple pies.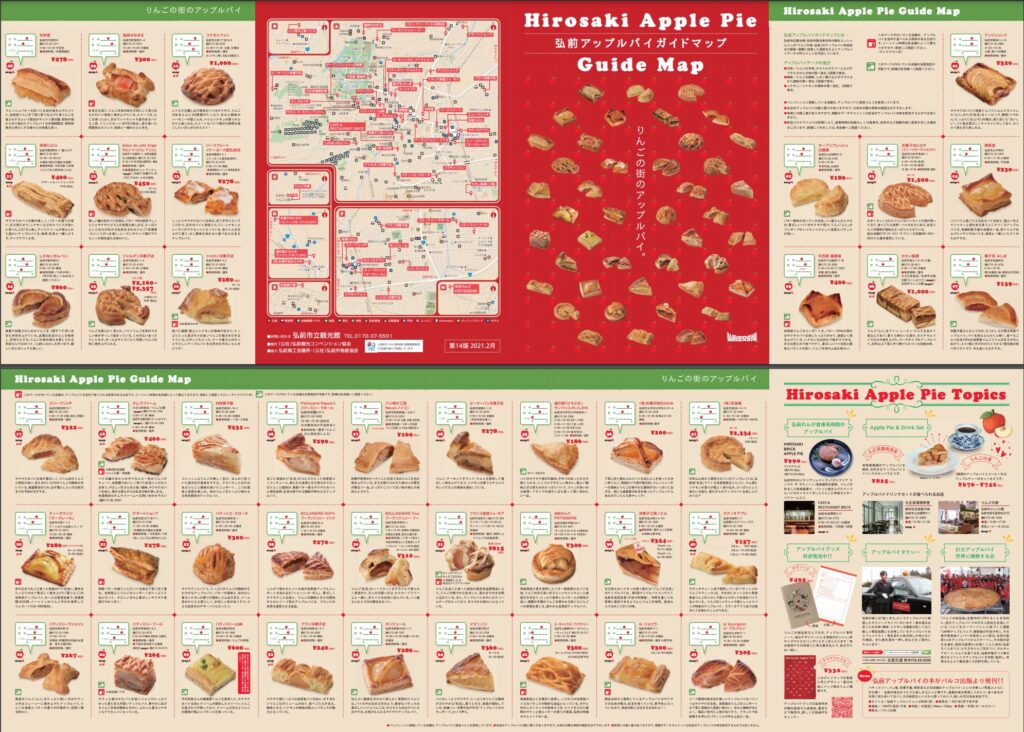 Hirosaki Apple Pie Guide Map : PDF (Japanese)
Not only apple pies but also Tarte tatin.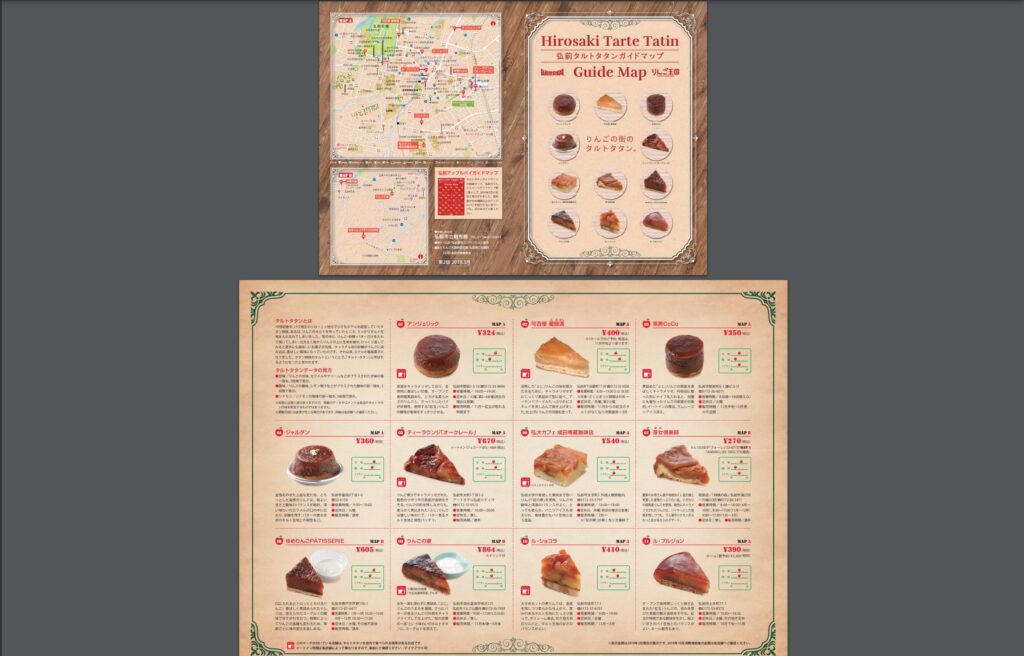 Hirosaki Tarte Tatin Guide Map : PDF (Japanese)
This cafe was located right near the east gate of Hiraki Castle Park and the apple pie was so tasty that I wanted to order again.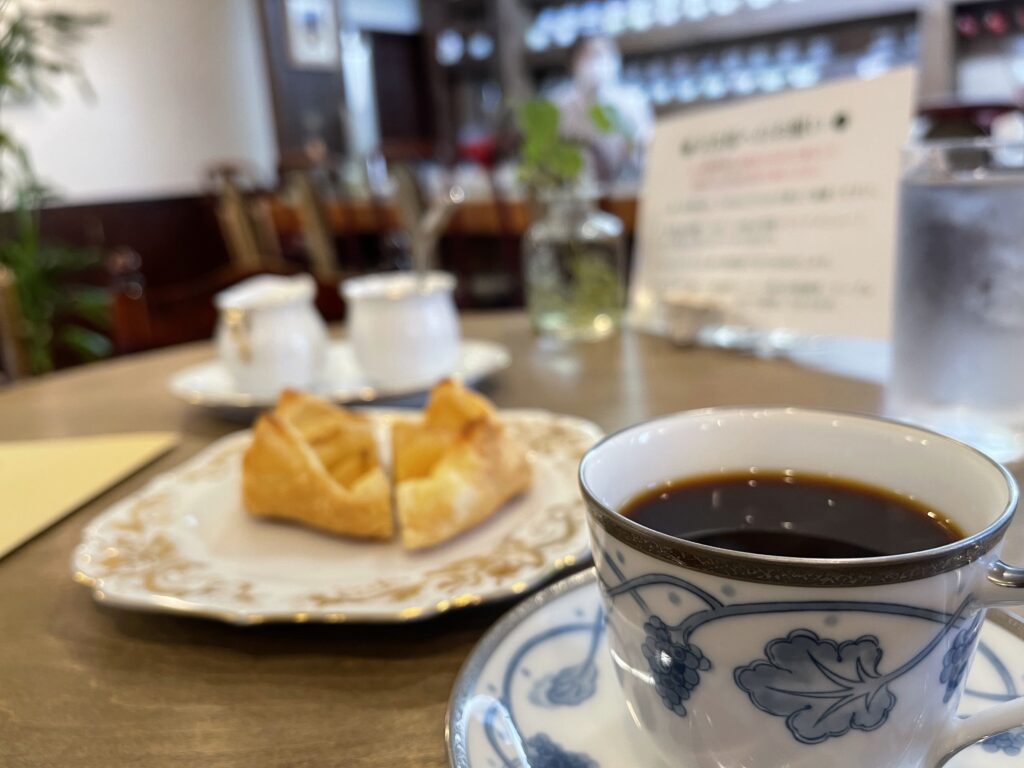 But the cafe seemed so popular among the local people as well as tourists, and people are waiting outside for seats so I decided not to have another round and left so they could come in. So this cafe is not somewhere you can stay for an extended period of time for nomad work or long chat. Maybe 20 to 30 mins stay. Payment cash only. Not for small children.
On my back to the hotel, I spotted a bakery and lucky enough, the apple pies had just been got out of the oven.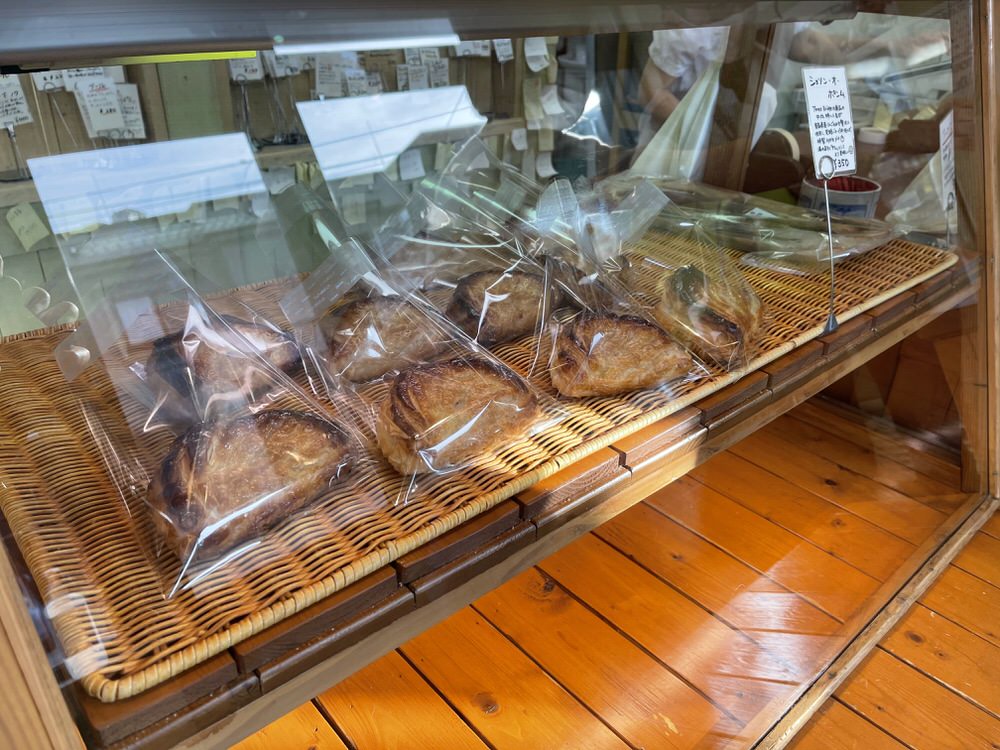 I also tried some other apple related sweets that I think are good for souvenir.
I bought a couple of different sweets for my work colleagues and the most popular one was this.
Sushi and Soba Noodle In Hirosaki
Other than the local speciality, I also enjoyed Sushi and Soba noodle.
For soba noodle, I wanted to try takasago, which is very close to the Castle Park because it has good reviews and looked very traditional in both building and their plates.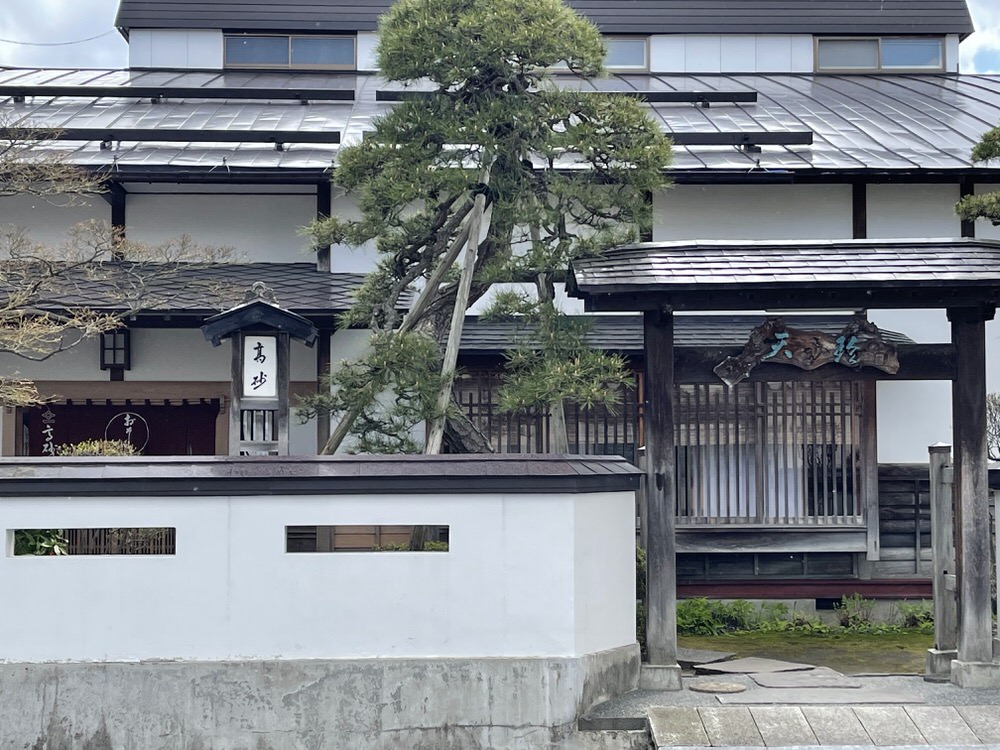 But many people are waiting outside and I personally don't like waiting in line for food. So I looked for other soba shop and was glad I could find the one near this soba shop. (Not crowded but the Soba was very tasty)
Getting to Hirosaki from the Aomori Airport
The Aomori airport is a small airport and there's no need to worry about getting lost. Once you arrive at the airport, get your luggage and just head to the exit. You will see a bus right in front of it.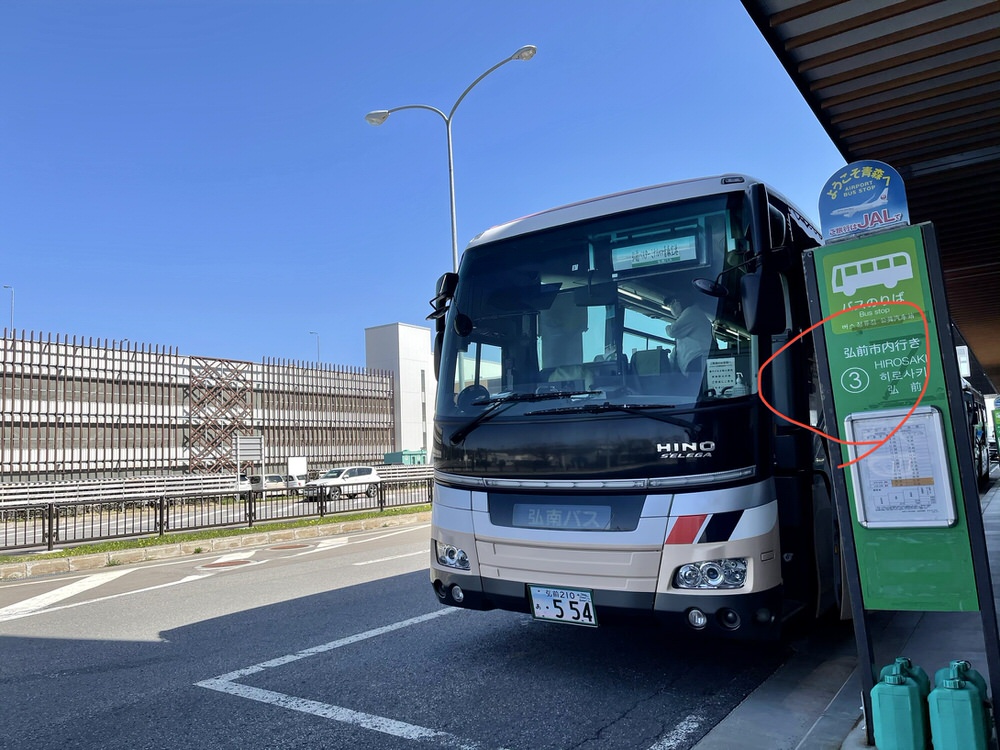 Just need to make sure that the platform number and it says it's bound for HIROSAKI. It's 1,200 yen oneway and you pay when you get off. There are two bus stops in Hirosaki. One at the train station and the other one at the Hirosaki Bus terminal in the city central.
Best way to get around the Hirosaki city.
I highly recommend renting a bicycle to get around the city. It costs only 500 yen per day (9am to 5pm). There are 3 to 5 places where you can rent and return it. (the number of places varies depending on the season) The good thing is that you can return the bicycle to any of the 3 to 5 places that is most convenient to you.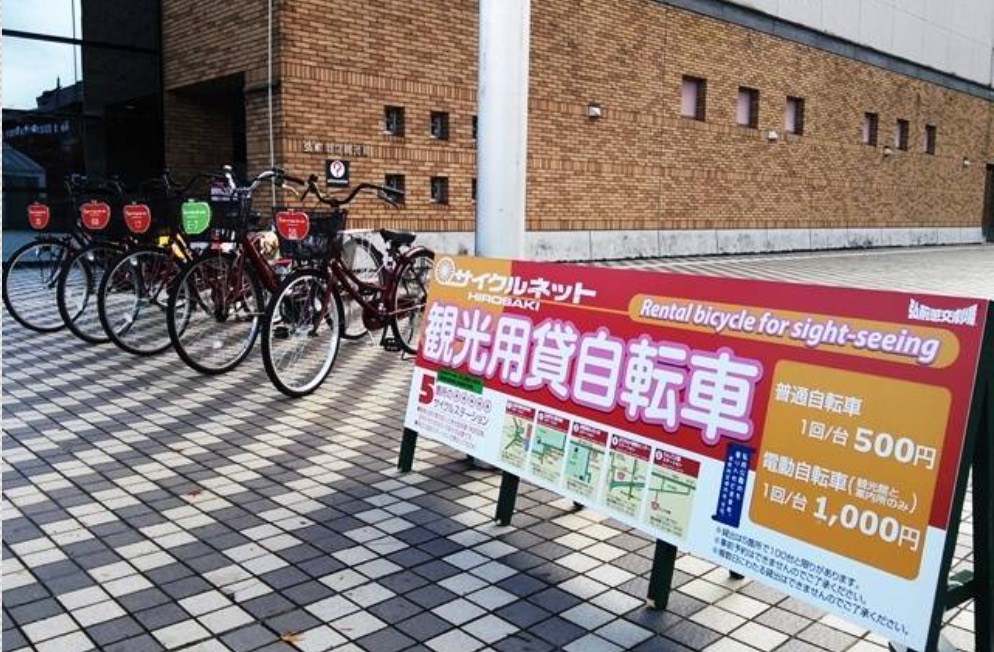 Kickstart Your Travel Plan With Google My Map On Your Smartphone
To make your stay in Hirosaki a little bit easier and save time searching photogenic places, cafes, 2 airport bus stops, wifi spot for nomad work, etc, you can download my original Hirosaki Map for 5 dollars, just like you buying me a cup of coffee for getting ideas where to go.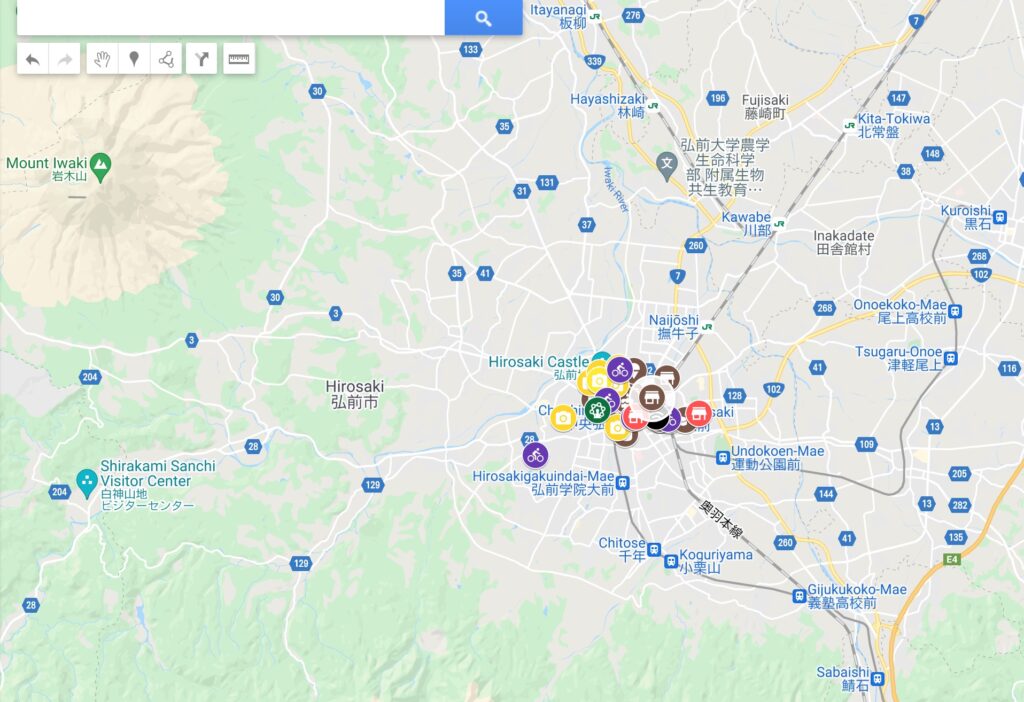 Just simply load the data on your smartphone and you are ready to go! For more information, clicke the link below.
→Kickstart your Hirosaki travel with Google MyMap